The Treasurer serves the school district as the chief fiscal officer. The Treasurer is responsible for the receipt, safekeeping, and disbursement of the school district funds.
The Treasurer's office oversees the financial operations of the district, including a semi-monthly payroll for more than 230 full-time employees and 100 part-time employees, including non-teaching personnel. The district has an annual budget of more than $36 million.
The Treasurer is in charge of investing the District's monies to receive the best possible return for the Goshen Local Schools. The Treasurer directs and manages all financial accounting programs and systems used within the District. The Treasurer also acts as Secretary to the Board of Education and performs other duties as assigned by the Goshen Board of Education.
For specific questions regarding district finances, contact Treasurer Todd Shinkle at (513) 722-2222.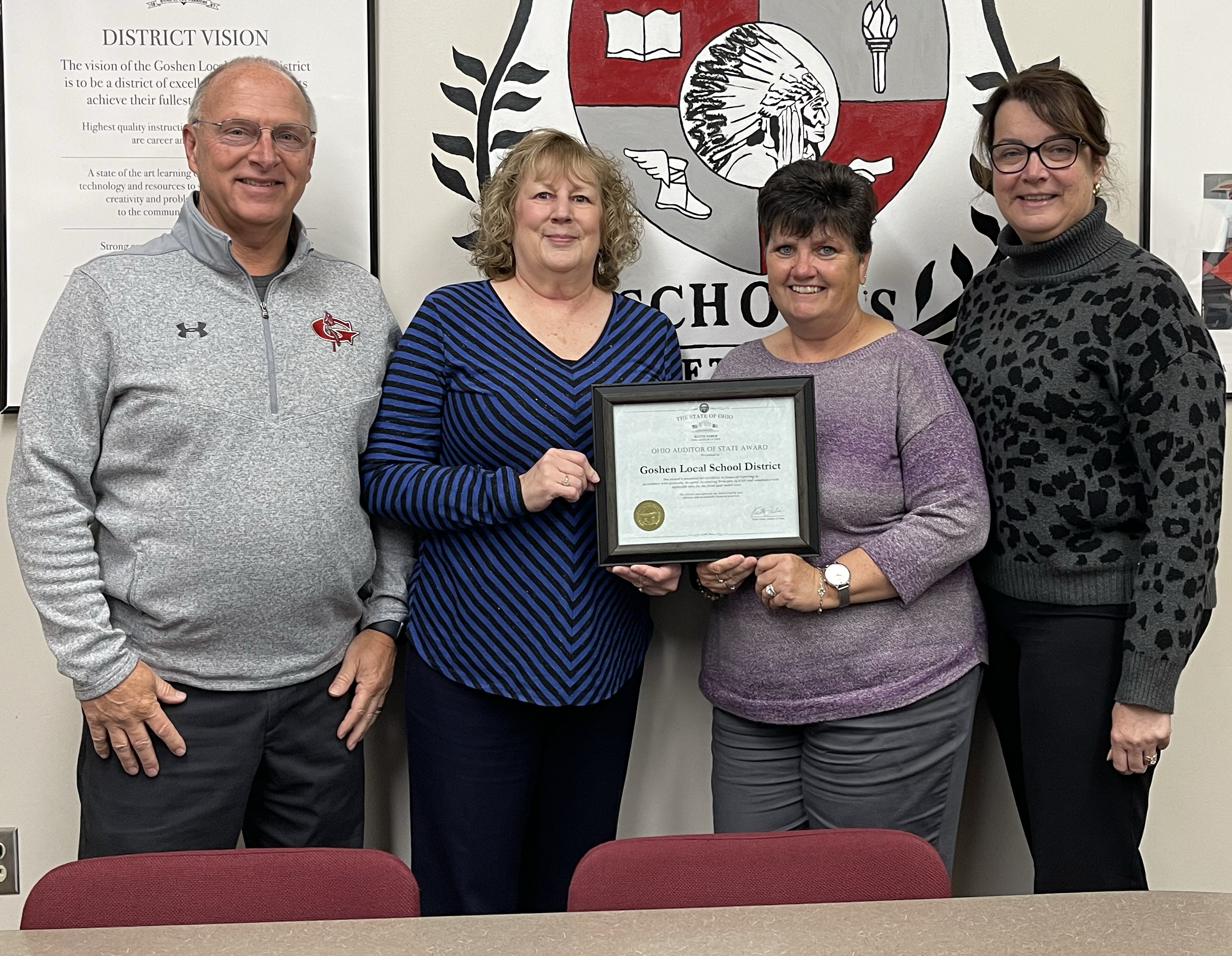 Treasurer's Responsibilities
Five-Year Forecast
Annually in October and May, school districts are required to file a five-year forecast with the Ohio Department of Education. This forecast includes three years of history (actual data) and five years of projections. Projections are based on assumptions known at that moment in time and provide a financial snapshot of the district.
Financial Audits
Fewer than five percent of all entities that are audited annually by the State of Ohio earn the Auditor of State Award with Distinction and Goshen Local Schools has earned that award several times.
Ohio State Report Card - Financial Info
The Ohio Department of Education includes financial data with its annual state report card. View the State Report Card.